Basic Scheduled Maintenance
Regular maintenance and inspections will extend the life of your car and help keep small problems from turning into major ones.
Brake lines, hoses, and connections
Brake pads and linings
Filters and fluids
Steering linkage and gearboxes
Fuel systems
A few words
about us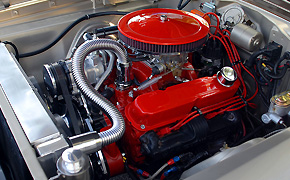 At Kauai Vehicle Service Center, we will give you an honest quote and time frame and then we stick to it. We take pride in repairing your vehicle with the best service possible. Give us a call today, and allow us to have an opportunity to turn you into another satisfied customer.
Why is Maintenance Important
Poorly maintained vehicles put everyone on the road at risk
Kauai vehicles are unique. Our road conditions can be challenging and chances are, you know at least on person in the traffic around you.
Keeping your brakes, steering, and wipers working properly is good for your car and your community.
Oil Change
Maintenance Tune-Up
Transmission Service<
A/C Service
Radiator Service
Vehicle Inspection